Can't find what you're looking for on the home page? Feel free to scroll through the Announcement Archive for stories you may have missed.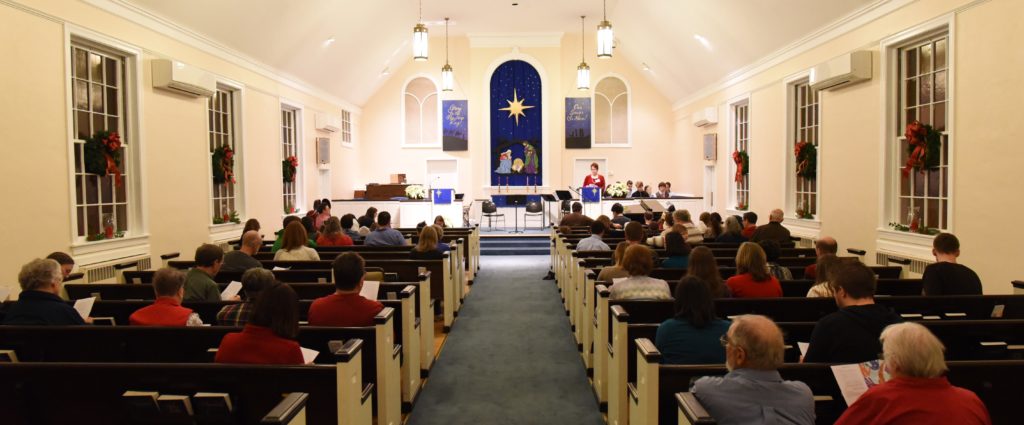 Advent Worship services begin Sunday, November 27th
Join us during the season of Advent, as we prepare our hearts and minds for the coming of Christ at Christmas! Oakton Church of the Brethren incorporates seasonal music for piano, organ, cello, violin, and brass quartet. The service includes scripture lessons, a children's story and a sermon as we come together in prayer. Every service offers a loving children's ministry. Each Sunday of Advent, we light another Advent candle.
All visitors are welcome throughout the season of Advent and Christmas!
Sunday, December 4th 5:00 pm Prepare your hearts and minds for the Christmas Season! Join us for the annual Christmas Festival starting with cider, special live music, and a toasty fire outside the main doors.  Afterwards, there will be an opportunity to sing some of your favorite Christmas carols, followed by inspiring music and a program performed by our children that will keep you in the true Christmas spirit throughout the year.  We will conclude the evening with dinner and social time in the fellowship hall.
Saturday, December 17th 5:00 pm Caroling at family residences is a favorite tradition.  We will meet at the church at 5:00 p.m.  Everyone is welcome to join us.  If you, or anyone you know, would appreciate a visit by the carolers, please contact the church office. All carolers are invited to a meal in the church fellowship hall following this event.
Saturday, December 24th 7:00 pm All are welcome for a communion and candle lighting service.  Come, and invite friends and family, for this joyous celebration and reconnect with the spiritual reason for the season.
Sunday, December 25th 11:00 am Christmas Day Worship service, "I bring you good news of great joy that will be for all people. Today, in the town of David, a Savior has been born to you; he is Christ the Lord." Luke 2.11