Ken Miller Rieman, Pastor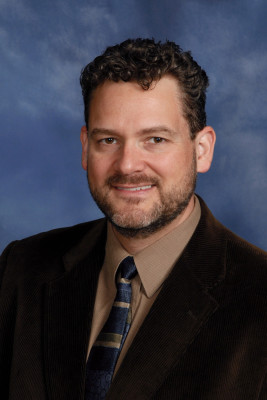 Ken Miller Rieman became pastor of the Oakton Church of the Brethren in November of 2015.  He, his wife, Kate, and children Marigold and Moses moved here from Seattle, Washington where he pastored the Olympic View Community Church of the Brethren and Kate worked for the State of Washington Department of Social and Health Services.
Ken and Kate both grew up in the Midwest, mostly in Northern Indiana..  Both attended Manchester University where Ken earned a BA in Peace Studies.  He earned his M Div. from Bethany Theological Seminary and has been a full-time pastor since 1999.
As a pastor, Ken seeks to empower his congregation as a community devoted to personal and social wholeness.  In a culture increasingly defined by radical individualism and political polarization, Ken sees a deep need for people of faith to harness the teachings of Jesus and power of the Holy Spirit to heal, nourish and transform.
Ken is especially energized by the intersections of spirituality, community service, work for peace and justice, creative arts, public policy, sustainable design, cross-cultural immersion, technology and life-long learning.  Ken loves carpentry and photography, and because he likes to go to places he's never been, he collects maps of all kinds.  For Ken, ministry itself is not unlike cartography.  He seeks to identify and enlarge our common ground–our higher ground, our solid ground, our holy ground.
John Shafer, Director of Music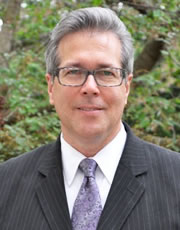 John Shafer attended the Chippewa Church of the Brethren in Northern Ohio where he participated in the music program from an early age. After graduating from the College of Wooster with a degree in Piano Performance, John studied Voice at Kent State University before moving to Pittsburgh, Pennsylvania, where he played piano at the Pittsburgh Church of the Brethren.
In 1990 he relocated to Northern Virginia and began playing piano and organ at the Oakton Church of the Brethren, becoming Director of Music in 1992. John also works at The George Washington University in medical education management and teaches private piano and voice lessons.
Debbie Seidel, Children's Ministry Coordinator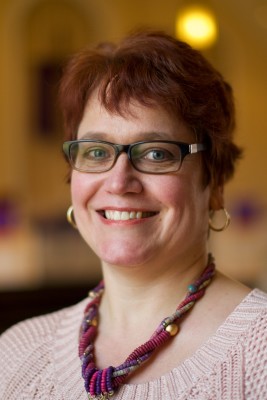 Debbie Seidel attended the Daleville Church of the Brethren and the Good Shepherd Church of the Brethren and participated in District Youth events and Disaster Relief Childcare as a youth and young adult. After receiving a B.S. in Business Management from Virginia Polytechnic and State University, she worked for a small healthcare communications company in New Jersey.  While living in New Jersey, she returned to school at the Rutgers University Graduate School of Education to receive a Masters of Education in Early Childhood and Elementary Education.
After 14 years in elementary education as a teacher, she returned to school to earn her endorsement in Library Science for Schools from Radford University. She continues to work for Fairfax County Public Schools as a school Librarian. Debbie has been our Children's Ministry Coordinator since 2006 and continues to plan our Children's worship, Bible 101 and Vacation Bible School events with the guidance and assistance of the Christian Education Committee at Oakton Church of the Brethren.
Beth Emery, Office Manager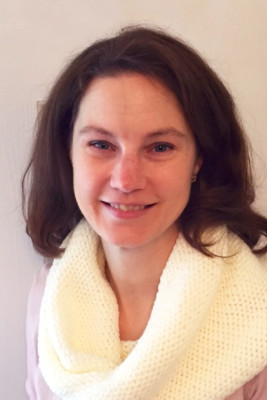 Beth Emery began her role as office manager in January 2016. Originally from southern Illinois, Beth attended Southeast Missouri State University, where she earned a BS in Business Management. She began her career with Allsup, a disability advocacy firm, eventually working in Human Resources. She is married with one son. In 2011, her husband's career required a relocation to California. After 4 years in the rural California desert, the Emery family is now settled in Fairfax County.
Beth and her family are friends of the Unitarian Universalist Congregation of Fairfax.
Shirley Roth, RN, Parish Nurse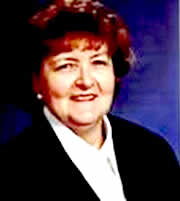 Parish Nursing is a congregational health ministry plan that promotes a healing ministry of body, mind, and spirit. Shirley Roth began as Parish Nurse at Oakton Church of the Brethren in 2012.
As a Registered Nurse with a Master's in Nursing, Shirley brings a wealth of experience working as a community health nurse in a variety of roles as a clinician, educator, and administrator with people of all ages. In addition, her interest in spirituality and strong connections with the global community are a real asset for developing the Parish Nurse ministry here at Oakton.
Shirley is enthusiastic about the challenge of developing a health educator role that emphasizes the holistic relationship between lifestyle, attitudes, faith and well-being. Look for her monthly articles in the newsletter and contact her with any health-related concerns.
See: Pastors of the Past