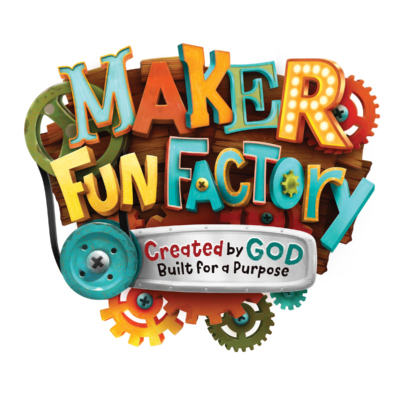 At Maker Fun Factory, kids discover that God made them—and for a purpose! Kids participate in memorable Bible-learning activities, sing catchy songs, play teamwork-building games, make and devour yummy treats, experience one-of-a-kind Bible adventures, make crafts they'll take home and play with all summer long. Plus, kids will learn to look for evidence of God all around them through something called God Sightings. Each day concludes with the Funshop Finale that gets everyone involved in living what they've learned. Family members and friends are encouraged to join in daily for this special time at 12:15 PM. Additionally, kids at Maker Fun Factory VBS will join a missions effort to fund the New Community Projects' Give A Girl a Chance.
This year, VBS will be in session Monday, July 31 through Friday, August 4  from 9:20 AM to 12:30 PM every day.  Th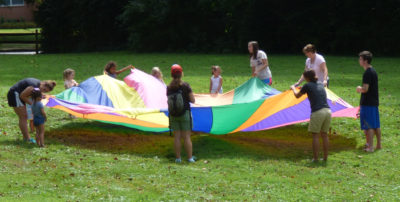 e cost is $30 per child ($50 family maximum). You may mail a check to the church office, or pay with cash or check at onsite registration on July 31st. We will need lots of volunteers to make this year's VBS a success. You can sign up to volunteer here. Child care is available for children 3 and under of volunteers ONLY. If you know any  teen-agers who would be great for the job and may be looking for opportunities to get their summer service hours under their belt for school, scouts, etc, please let us know.
All are welcome to join us on Sunday, July 30 for our kick-off worship service, as well as Sunday, August 6 for the closing worship service and thank you lunch. There will be more information to come, including ways you can volunteer to help support our program.
​Register 
online
 now and tell your friends!​